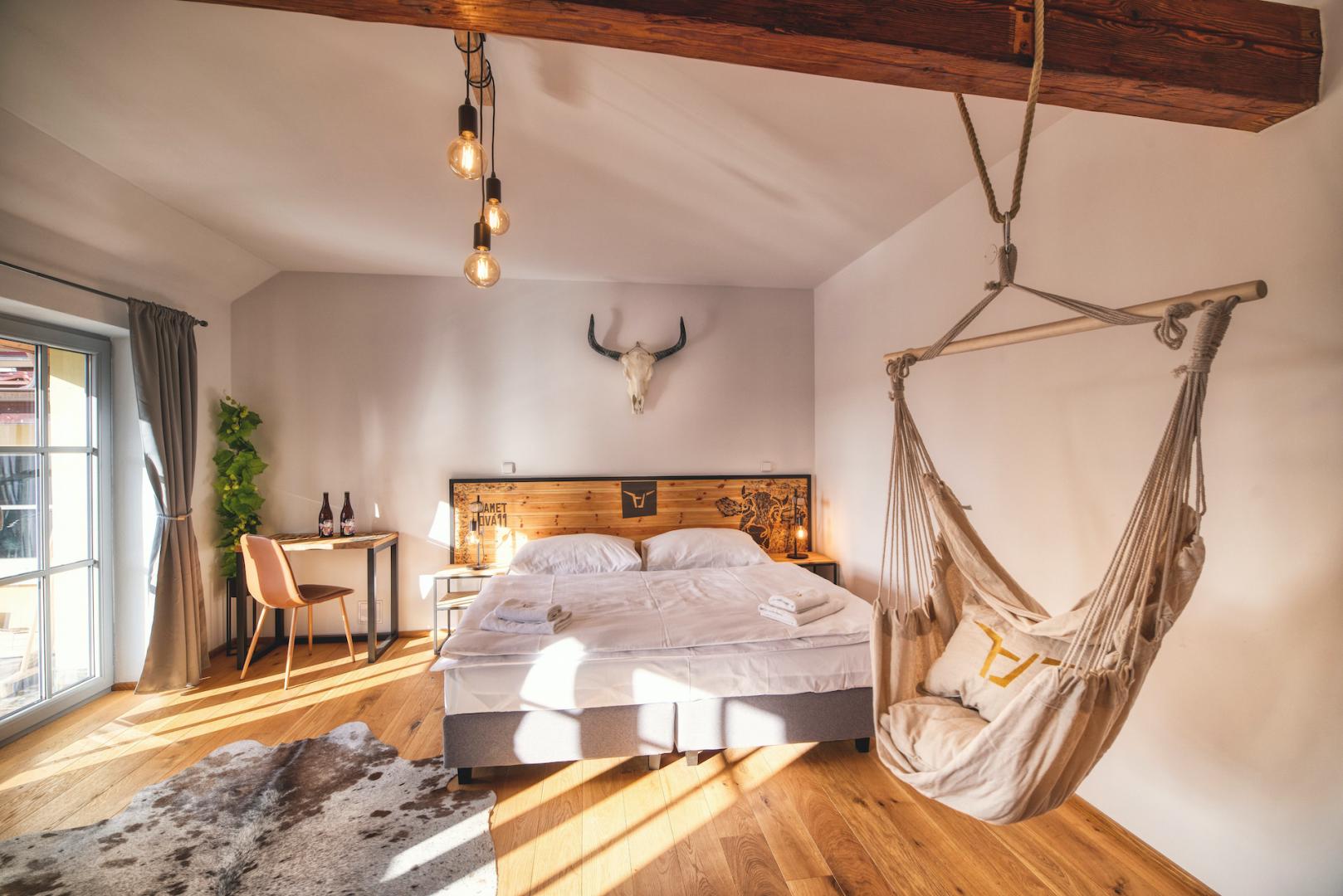 Reservation
Pick your dates and number of guests
---
---
---
We will confirm the booking
~ 3h
reaction of the owner
---
A unique hotel concept from a completely different dimension - a beer dimension. Zlatá kráva, or Golden Cow, is the first beer hotel in Europe and we can confirm that it's truly one of a kind. It was only a matter of time before the country known for its amber nectar would become home to a special place where the hops flows in every room.
Everything here revolves around beer. The hotel is located just a stone's throw from the brewery, guests will love the famous beer spa, and - the biggest gem of all - there's a beer tap in each and every room.
Read more
Winner of the 2021 Hotels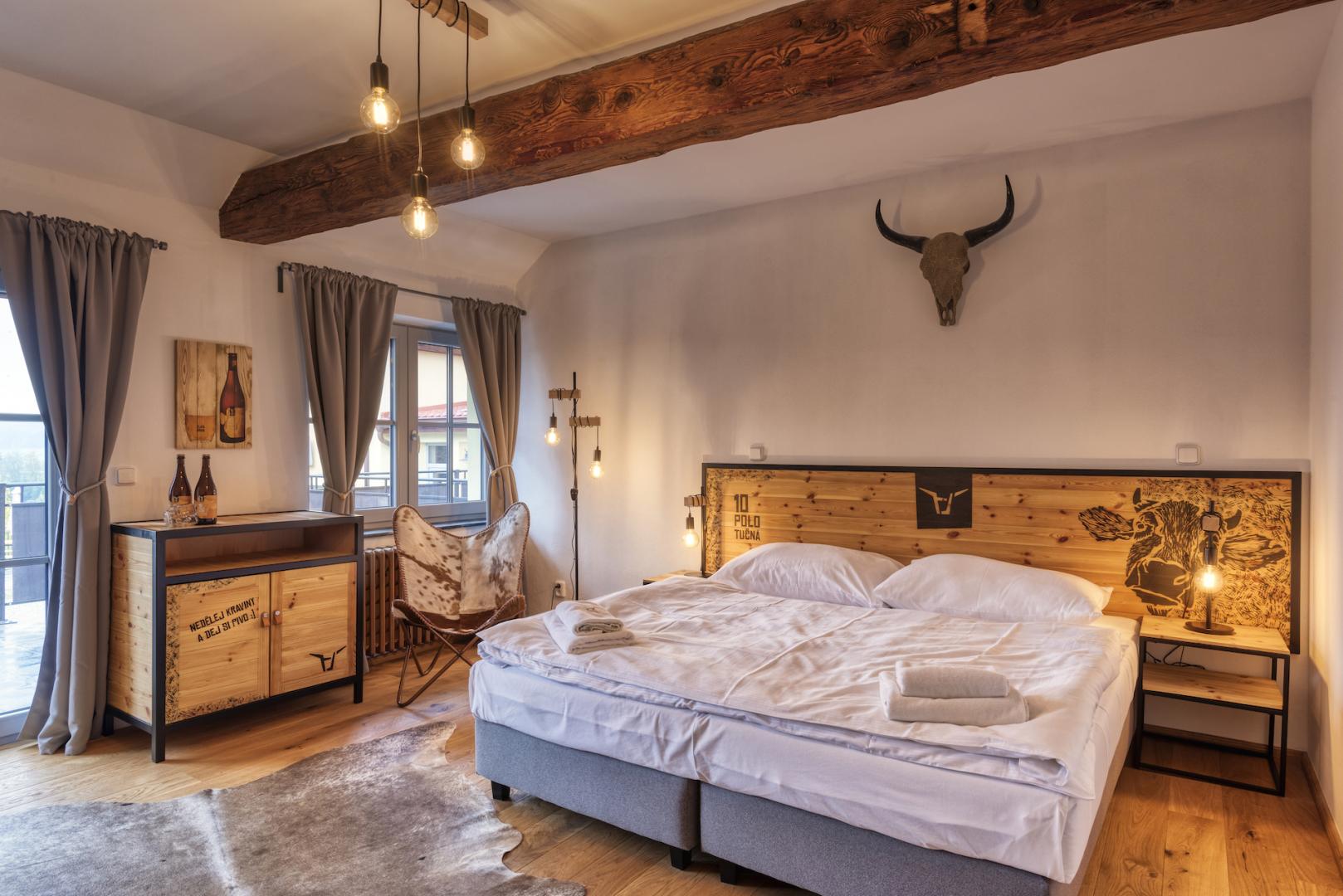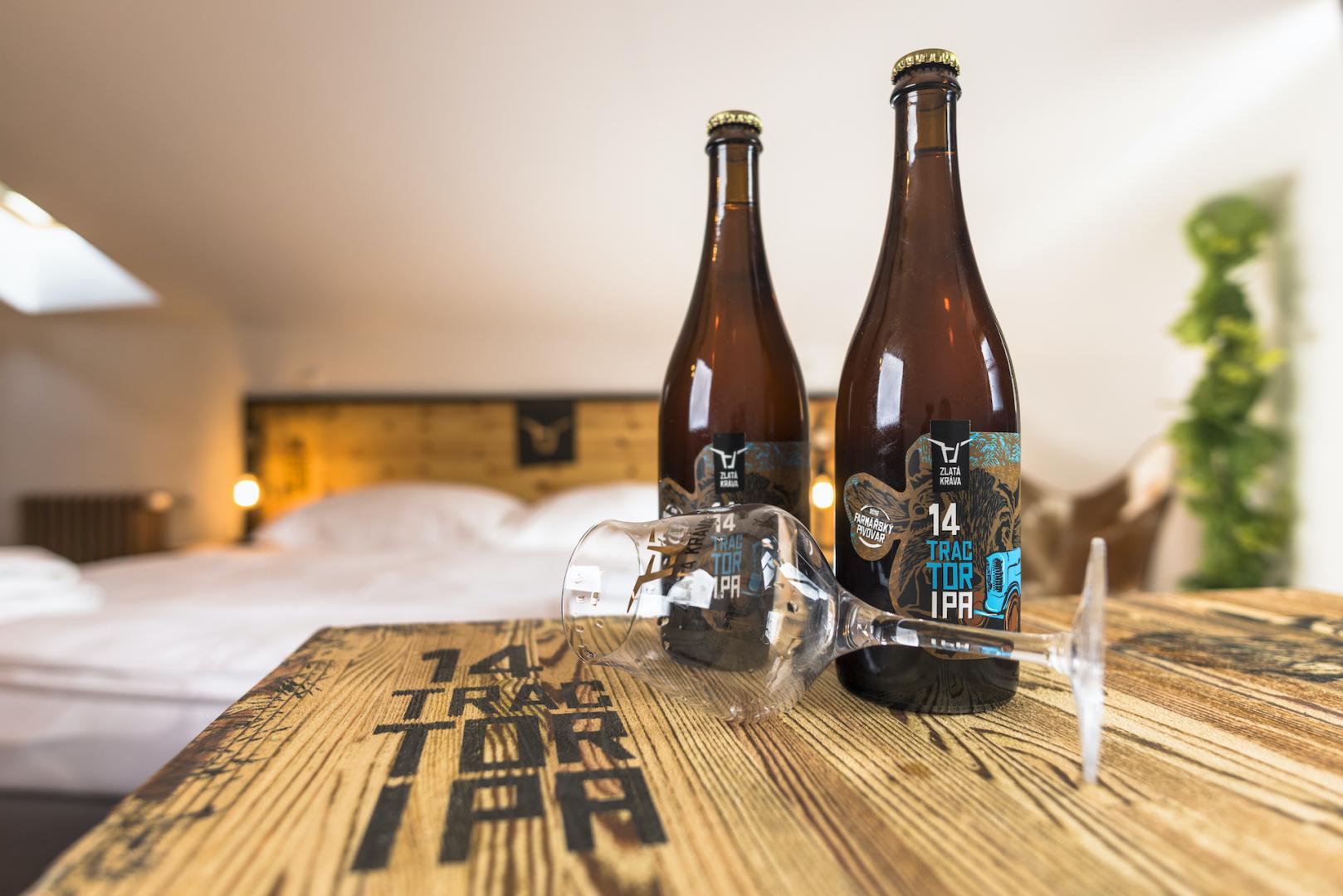 Rooms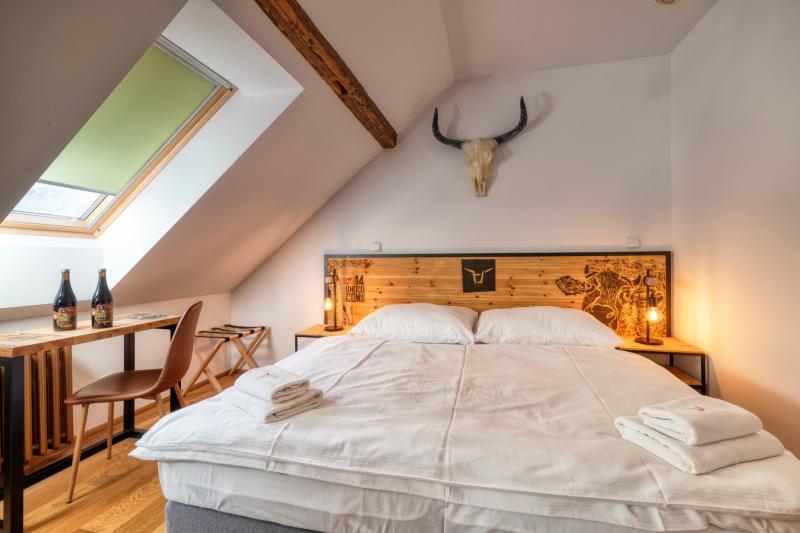 Redox 16 I Standard
Max. 2 guests
Our tips
Beer spa
The hotel has a beer spa, which will show you another dimension of the beer experience and caresses your body and soul.
Cheers
Guests can go for a cold one directly at the Šalanda pub with a view into the brewhouse - come enjoy the golden drink right in the center of all the action.
Wellness
Immerse yourself in the bubbling whirlpool, let your worries melt away in the Finnish or steam sauna with a hops aroma, and try the Kneipp spa and experience shower.
For foodies
There is no shortage of culinary experiences here. The excellent restaurant, which relies heavily on ingredients from its own farm, also offers matured Aberdeen Angus meat. But not to worry, there's also plenty to enjoy for non-meat eaters.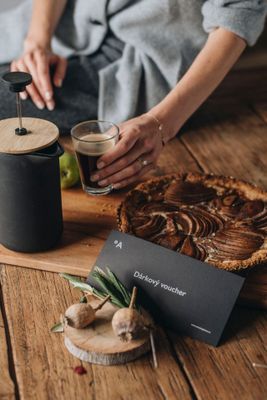 Gift tip.
Give your loved ones an adventure in one of more than 300 amazing places by purchasing a luxurious voucher. The voucher can then be used to pay for your booking.
Vouchers offer
---
---