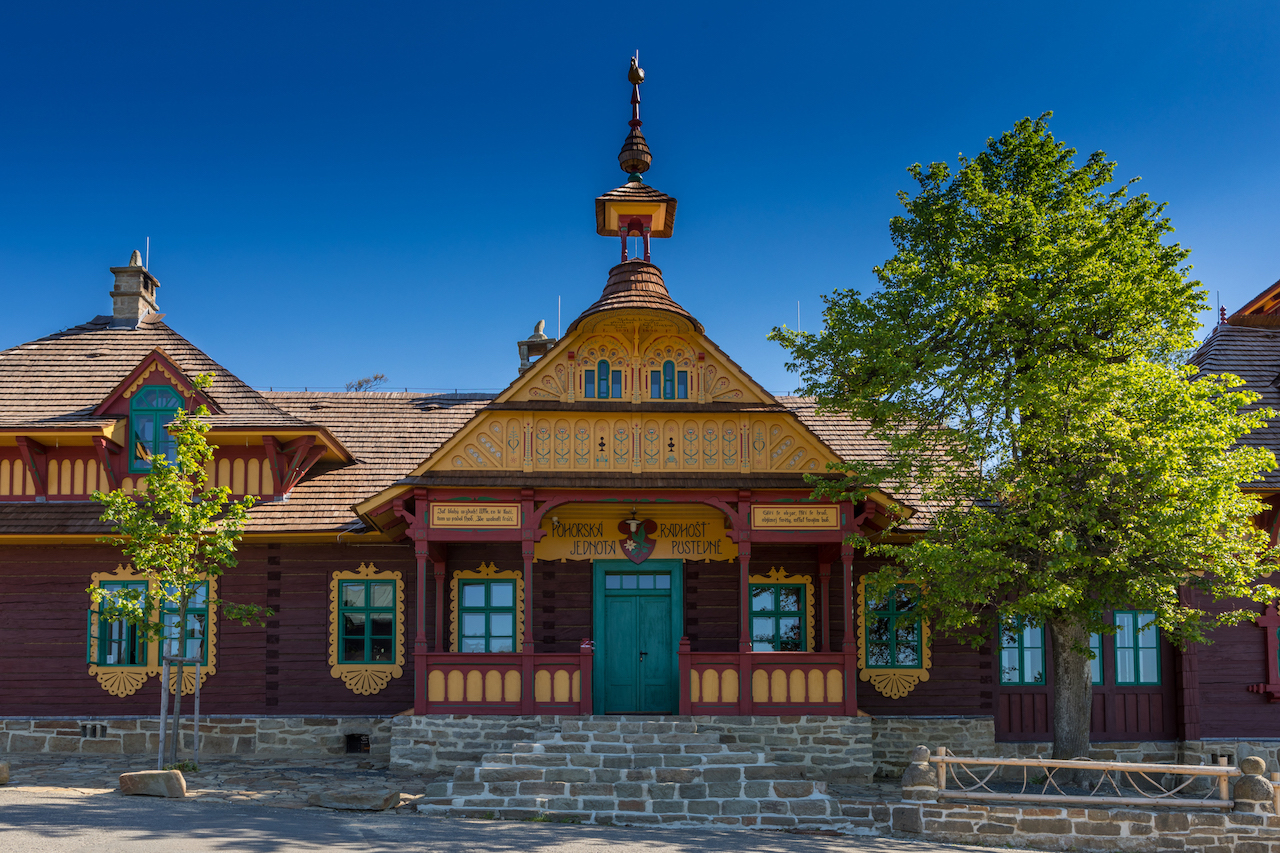 Hotel
•
Prostřední Bečva, Česko
Libušín & Maměnka
Reservation
Pick your dates and number of guests
---
---
---
---
A fairy tale - there's no other word that would better describe this amazing place in Pustevny. Tradition, history, emphasis on craft, quality material and the best services and home-like atmosphere. These are completely unique buildings in the beautiful nature of the Beskids, national cultural monuments since 1995.
Their history dates back to 1897 when the houses were built in the folk Art Nouveau style and to honour Princess Libuše. Just imagine that Tomáš Garrigue Masaryk had a lunch here and Mikoláš Aleš painted here.
Read more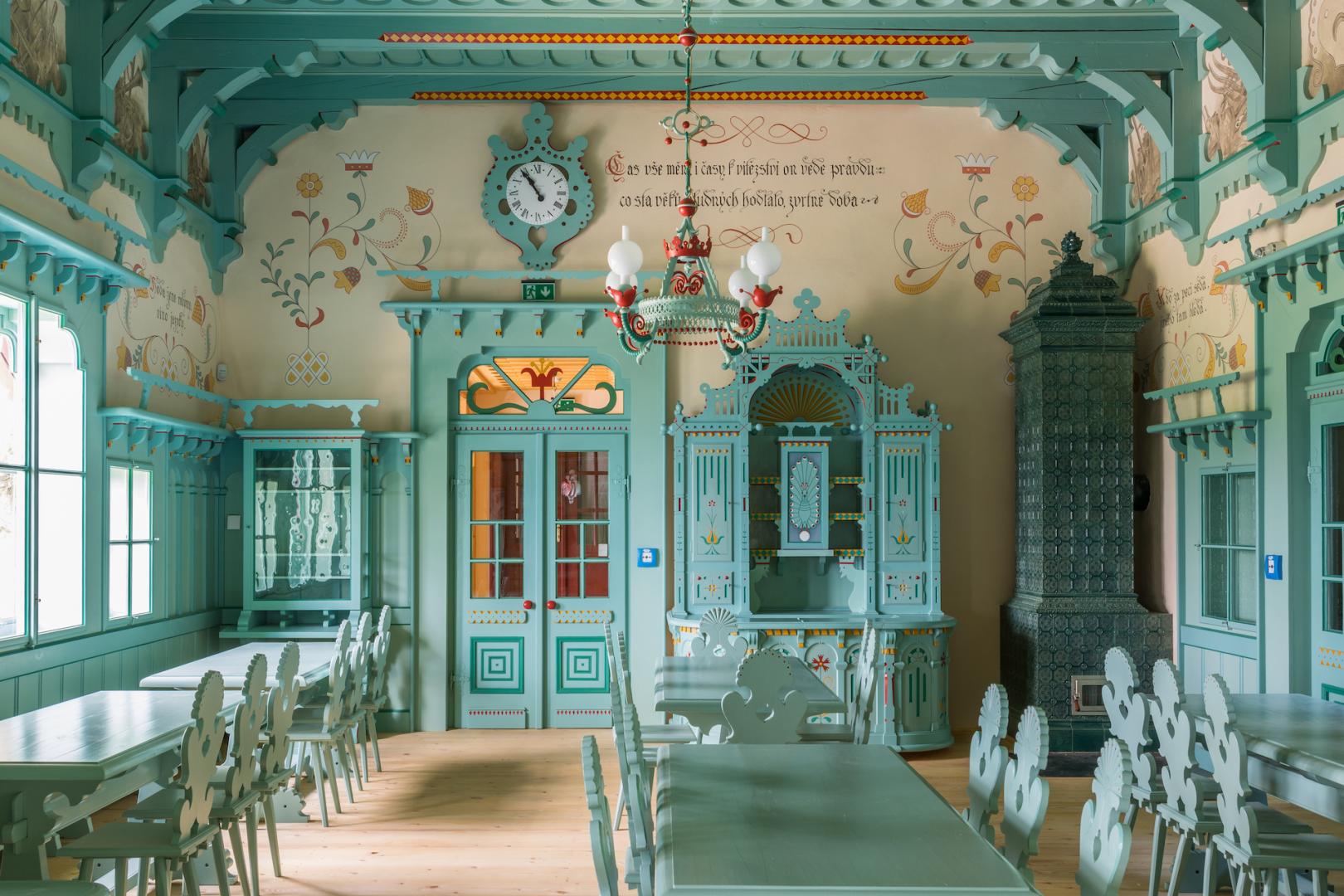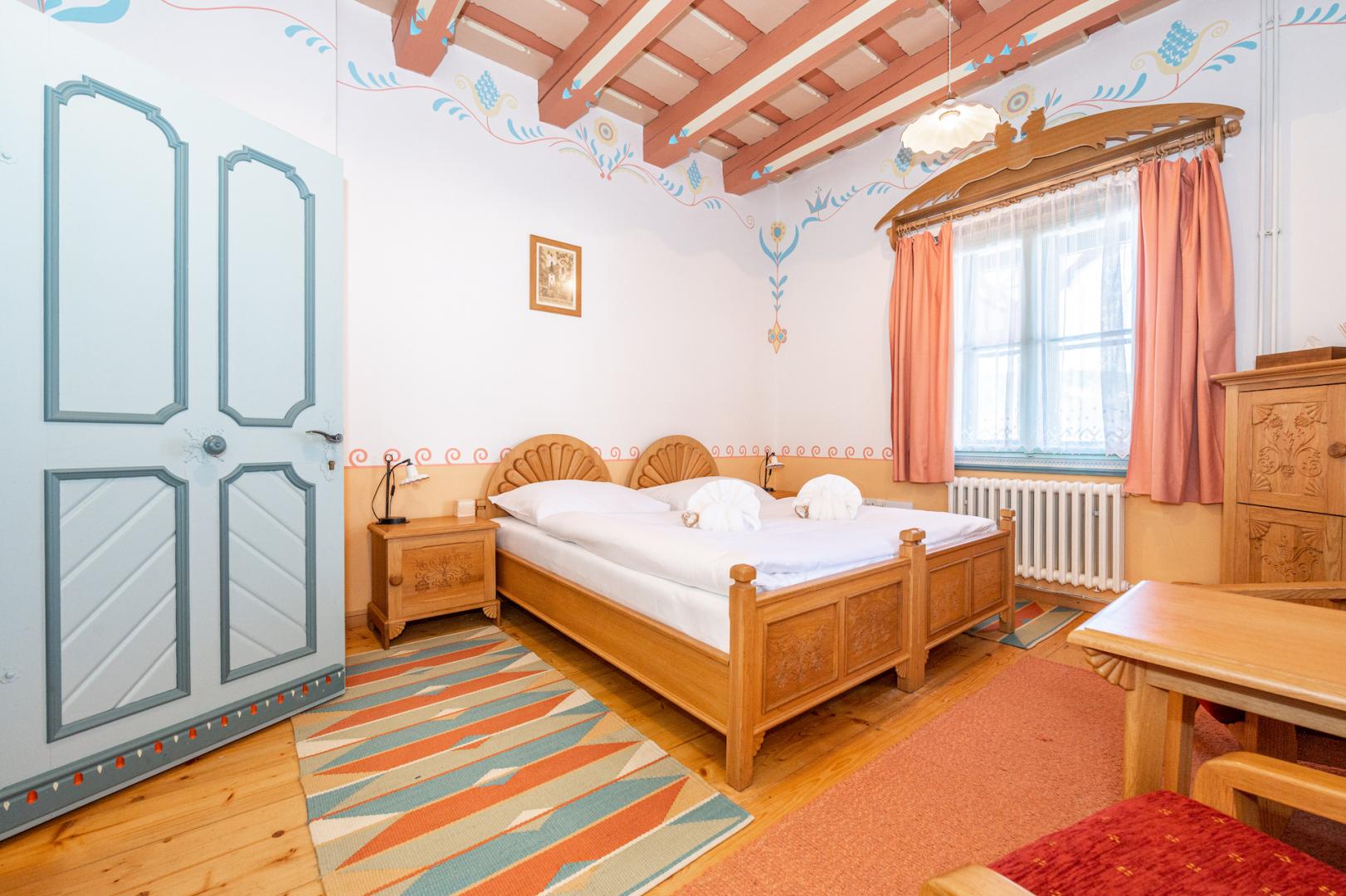 Rooms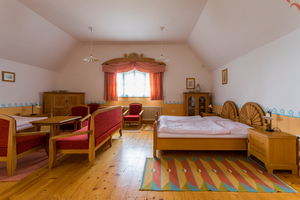 Apartment and Kitchen with an Amazing Terrace
Max. 5 guests
Our tips
Pustevny without tourists
That's a phenomenon that only happens if you spend a night at Maměnka.
History, tradition, humbleness
You'll see traditional handwork, careful brush strokes and the art of woodcarving everywhere. You'll experience the history and respect to people who were able to build something so unique and preserve it to this day.
What to do first?
The Valaška walkway stands proudly above the treetops just a few metres away. However, hiking is the biggest attraction here. You'll love the peaks of Radegast, Radhošť, Čertův mlýn, Mořské oko or Martiňák.
Wallachian cuisine
Food is one of the pillars of life here. It returns to traditional local dishes with a modern hint. We tried buckwheat following a recommendation from the locals, even though we can't stand it, and we have to say that as far as buckwheat is concerned, Libušín is the place to have some.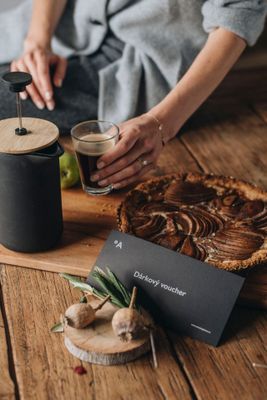 Gift tip.
Give your loved ones an adventure in one of more than 300 amazing places by purchasing a luxurious voucher. The voucher can then be used to pay for your booking.
Vouchers offer
---
---