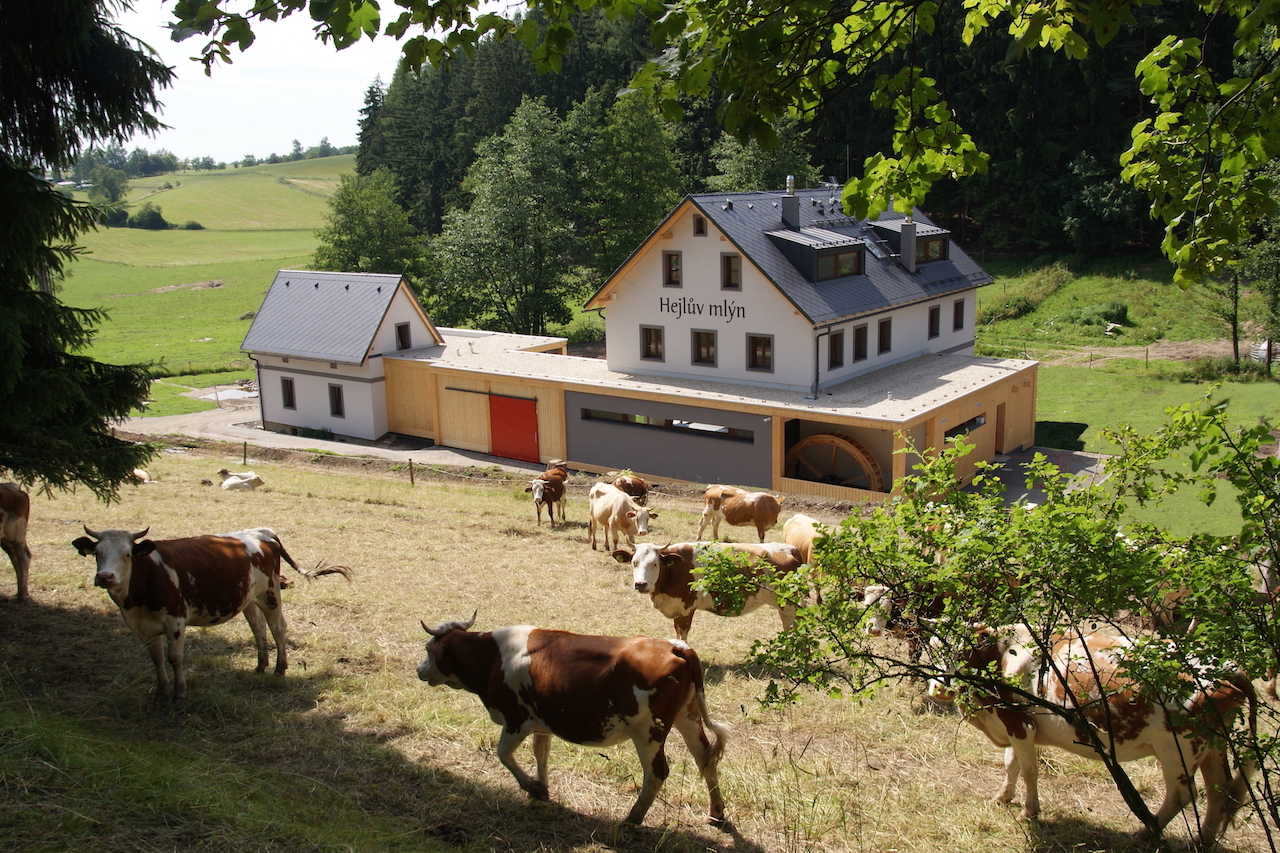 Small Guesthouse
•
Horní Čermná, Česko
Hejlův mlýn
Reservation
Pick your dates and number of guests
---
---
---
We will confirm the booking
~ 3h
reaction of the owner
---
The Hejl family has owned a mill in the charming valley of the Bájský brook for generations. Up until the 1940s, the mill ground grain, but in the 1970s, it fell into disrepair after the death of the last miller and remained uninhabited. Luckily, the granddaughter of the last miller, along with her husband and father, decided to bring the family mill back to life.
The mill was thoughtfully renovated and complemented by modern elements. The original mill now holds a common room, with a preserved "refrigerator", and a new millwheel on the original shaft. Peace, tranquility, birdsong and a strong genius loci create the perfect place for your vacation.
Read more
---
Outdoor / Indoor Playground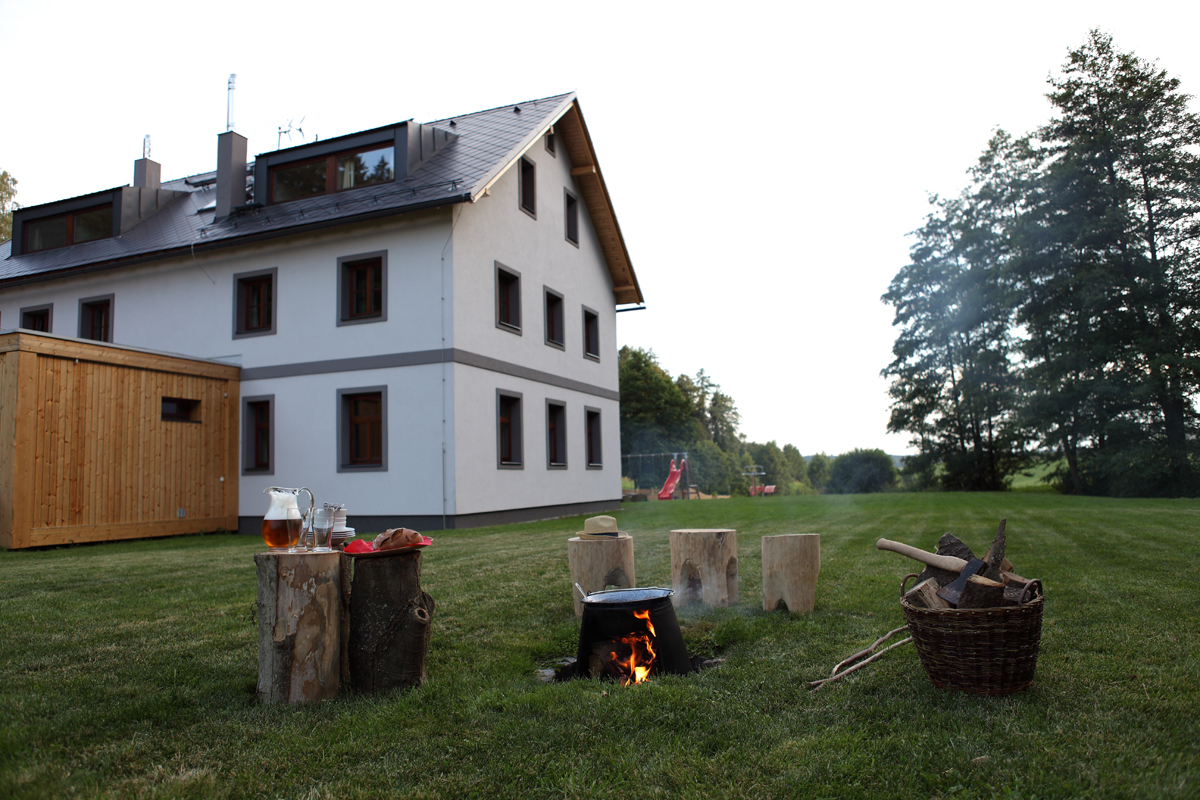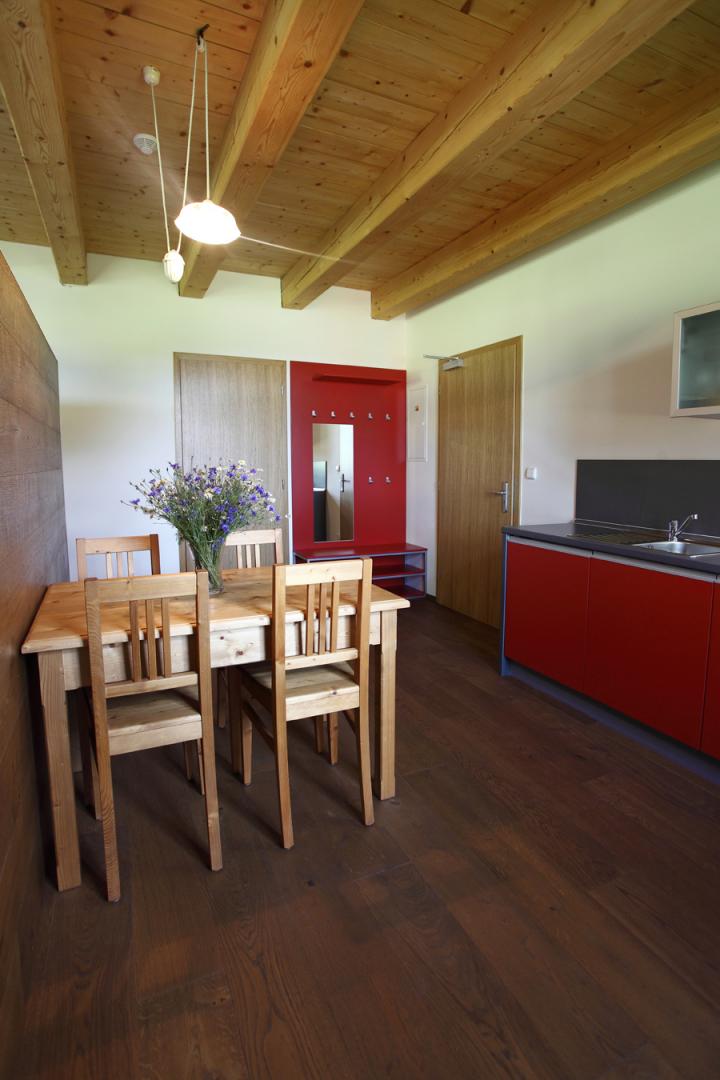 Rooms
Apartment number 1
Max. 4 guests
Our tips
Swimming and tennis
Not far from the mill there's a swimming pool and a tennis court, and the gym of the local school boasts a publicly-accessible climbing wall. You can even rent basic sports equipment here.
Downhill skiing
For families with children, there's a smaller ski lift in the adjacent villages of Výprachtice and Bystřec, while a larger ski area can be found in Čenkovice.
A bit of history
In 1795, on the site of the current Hejlov mill, stood an ancillary cottage to the farm no. 189. Only in 1844 was the building rebuilt into a mill. In 1859, Mr. Balcar established a pond on the Bájský brook.
On foot or with wheels
Although almost totally secluded, Hejlův mlýn is an excellent starting point for hiking and cycling trips.
Cross-country skiing
When the snowfall is generous, cross-country skiers can slide onto a trail right next to the mill. Alternatively, it's just a 15-minute drive to the groomed cross-country circuits in Čenkovice.
Superb service
At Hejlův Mlýn, they'll be happy to prepare breakfast and picnic baskets, snacks for sale, draft beer for a group, as well as the possibility of make-up services, massages, art workshops, walks with a hunter, mini-mill building on the brook, creating birdhouses, etc.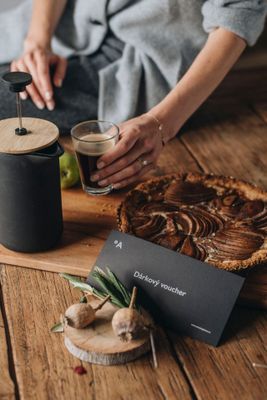 Gift tip.
Give your loved ones an adventure in one of more than 300 amazing places by purchasing a luxurious voucher. The voucher can then be used to pay for your booking.
Vouchers offer
---
---